Experience Two Rivers
BE WHO YOU ARE, DO WHAT YOU LOVE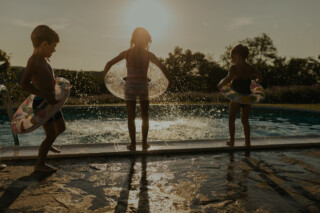 Here, it's easy to do the things that lift us up and make us feel alive.
For some, feelings of renewal are sparked by easy conversation at neighborhood dinner parties where guests share drinks and a home-cooked meal.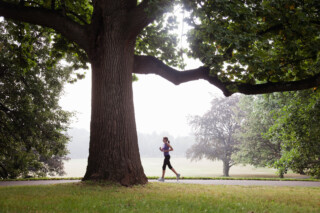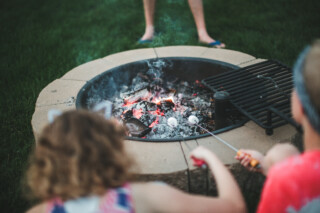 For others, life's lived well when time's spent leisurely, lounging on cozy, back-porch wicker gazing out across eye-catching vistas or roasting marshmallows with your children over the open flames of a community fire pit.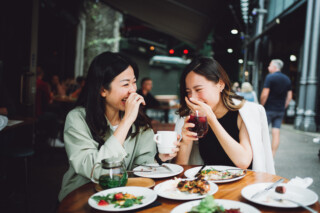 There's something for everyone.
At Two Rivers, the social gatherings, scenic home sites, shared green space and a robust list of amenities make it easy to spend your time at home doing the things that fill your heart and recharge your mind.
No matter what stage of life you're in, Two Rivers is a community designed to meet you where you are. It's adaptable, because the choices abound. Here, you and your family will find yourselves going for a swim in one of our community pools, taking walks or biking together along miles of walking trails through natural landscapes, crossing in and out of neighborhood villages and under the canopies of mature hardwoods.
Two Rivers tennis and pickleball courts provide an escape for homeowners looking to burn off the demands of the day. Residents will have exclusive clubhouse access, and kids will have their choice of play areas and lawn games like bocce ball and cornhole.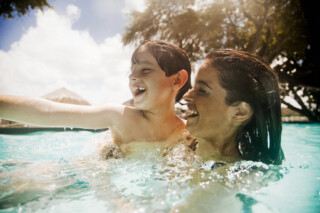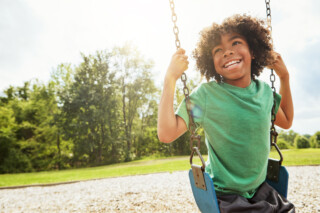 Community-Wide Amenities
Strategically placed throughout the property are our four amenity centers, offering a unique list of amenities for each of Two Rivers' numerous, distict villages.

Over a thousand acres of wooded landscape
Walking trails

Scenic lots with unmatched views
Outdoor event and play areas
Pool with indoor and outdoor lounge space
Full social calendar of members-only events

Court and lawn space for tennis, pickleball, bocce ball, and cornhole
Passive parks
Exclusive clubhouse access
Undisturbed creeks and bodies of water
Some amenities may only be accessible with exclusive club membership. For a full list of amenities unique to each village, visit our Village Detail pages.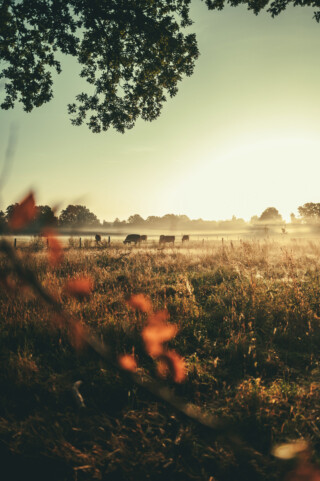 What's next for Two Rivers?
If you're seeking something more, rest assured, there's more to come indeed. From our planned Two Rivers schools near Wesley Chapel to what's destined to be Tampa's only resort-style golf and country club in Hillsborough County, we're far from done.
Luxury Village at Two Rivers —
coming in 2025.

Looking for resort-style living in an exclusive community? In 2025, Two Rivers will offer homeowners a lifestyle defined by unparalleled amenities and modern comforts in a luxury village that will feature a golf and country club.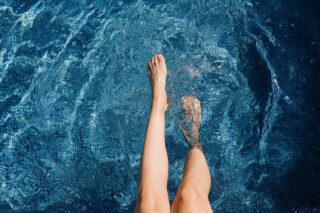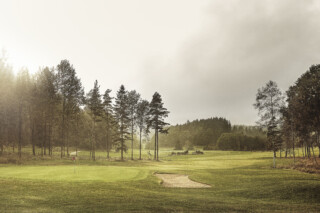 In the luxury village at Two Rivers, residents will choose homes from $700,000 to more than $4 million in one of three exclusive villages situated on a golf & country club. The 72-par, 18-hole, championship course designed by Scottish architect David McLay-Kidd will accentuate subtle property nuances, giving golfers a sense of being somewhere entirely different, unlike the typical golf courses and landscapes common in the Tampa area.
As a premier homeowner in this luxury village, you'll be a golf-cart ride away from a spa and upscale club house featuring dining and a full social calendar of members-only events.
Watch for more information coming soon.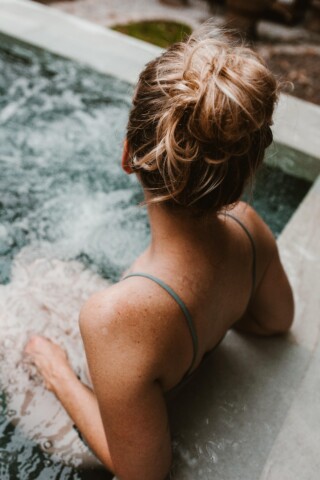 Curated. Crafted. Comfortable.
Constructed with the finest materials and complemented with amenities, every home at Two Rivers is built to your specifications.
Find Your Home